Hyper Personalization Toolkit
for B2B Marketers
Dynamic Image Editor
Create dynamic images using any browser, no special software needed!
Hyper Personlize your images; add dynamic layers that update on the fly
Insert website screenshots, company logos, profile images, app screenshots, custom text and much more
Create personalized images at scale to increase your engagement and reply rate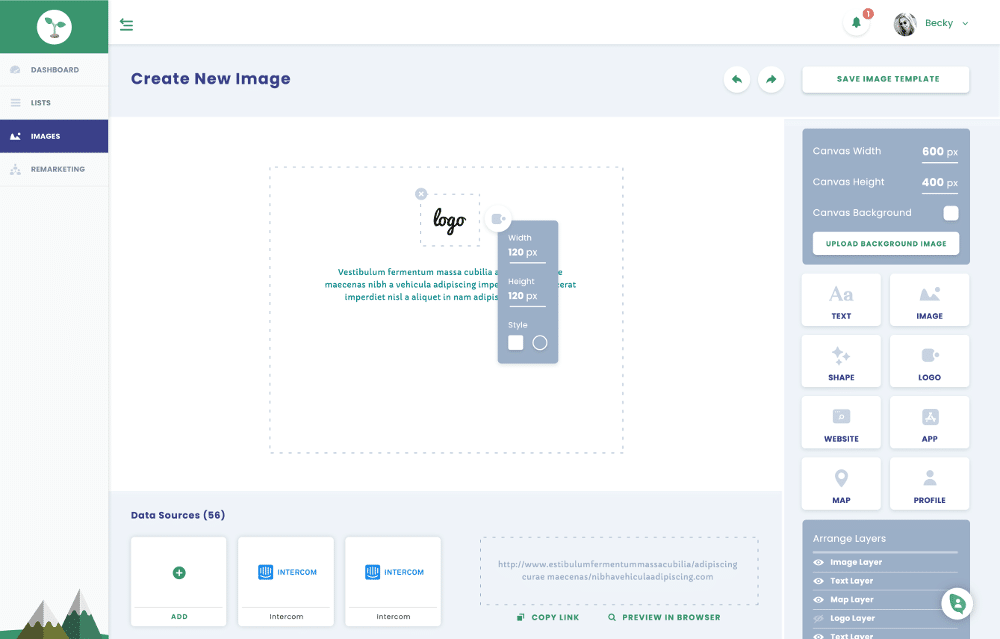 Use HYPERISE with all your favourite tools
Hyperise plays nicely with pretty much every Marketing platform so you can improve results wherever conversations are happening!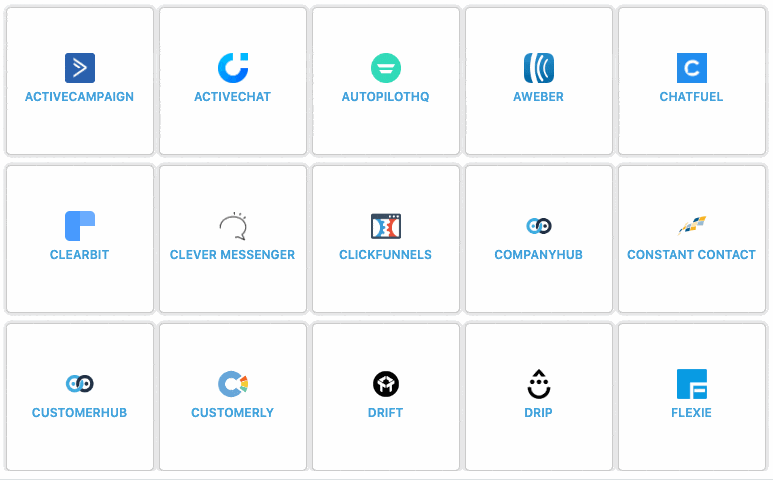 At the core of the HYPERISE Toolkit is the dynamic Image editor,
enabling 16 points of personalization.
Dynamic Text
Add dynamic text layers such as: Firstname, Lastname, Gender, Company Name, Job Title, Phone Number, Website, Address.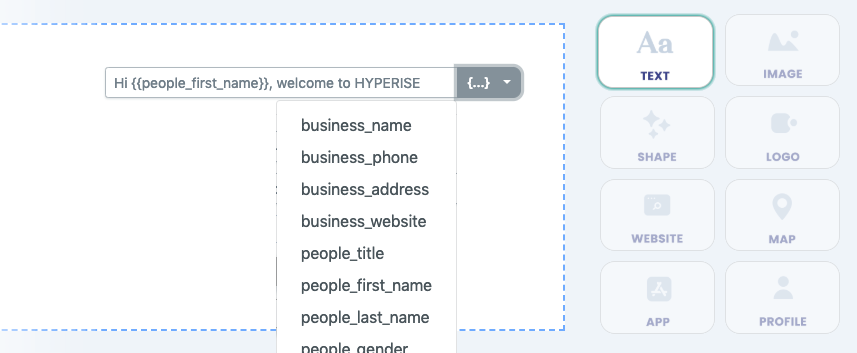 Profile Images
Add the prospects profile image; include in your data, or use our data enrichment service and add automatically from an email.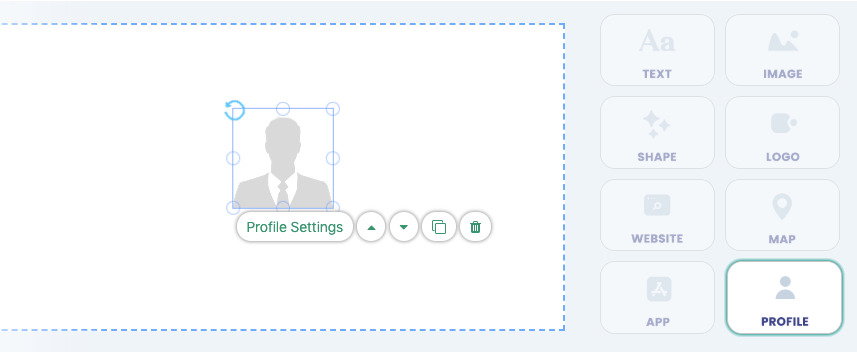 Business Logos
Show the prospects business logo in your images automatically, from the prospects email or website domain.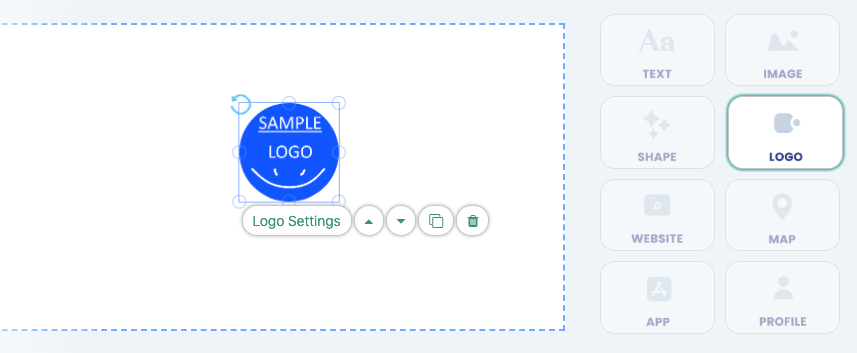 Website Screenshots
Highlight your website services; add website screenshots automatically, from the prospects email or website domain.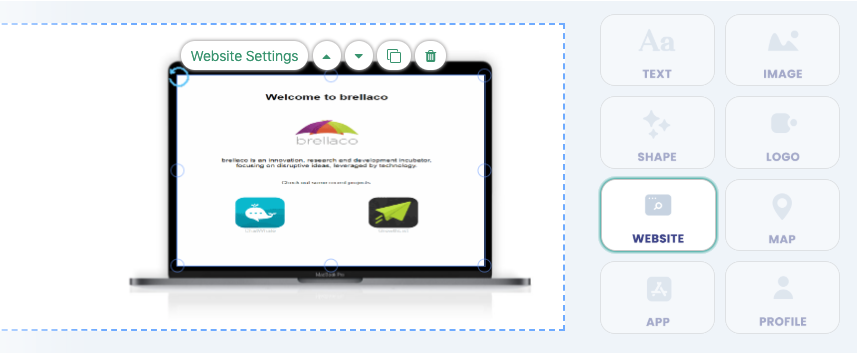 Pinned Map Locations
Add a map, with the location of your prospect pinned in the center!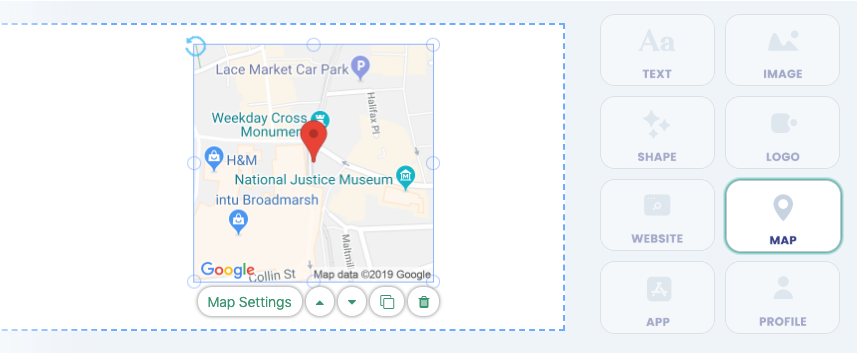 App Screenshots
If your prospects have an app, add app screenshots into your image automatically, just from the app store link.
Discover businesses by category from our own b2b database,
use your own prospect data, or enrich just from an email.
Create B2B email prospect lists
Define lists based on Country and Area
Segment your email lists by SIC code
Get instant list count and downloads
Over 20m businesses to prospect from
Enrich and Validate email prospects
Reduce email bounces with validation and MX checks
Enrich emails to discover up to 100 points of data, that can be used to hyper personalize your images and outreach:

Full name of person
Direct-dial work phone number of person
City, State and/or Country of person
Profile Icon of person from matching social sources
Company name of person's employer
Person's role/title at given company
Website associated with company
Company Logo
Company Sector & SIC Codes
Time zone of person (ex: America/New_York)
Bio of the person from a variety of social sources
Facebook handle of person
Twitter handle of person, plus follower/following count
LinkedIn handle of person
Any other social profiles found, eg Google+ , GitHub , About.me , Gravatar
Company description
City, State and/or Country of Company
Year Company founded
Number of employees
Estimated annual revenue range for company
Company phone number
Company email address
List of company vertical descriptors
Facebook handle of company
Twitter handle of company, plus follower/following count
LinkedIn handle of company
Crunchbase handle of company
List of technologies the company uses
Alexa Ranking
Manage your Data
Upload your existing email lists
Validation and enrich your existing data
Load email lists direct from Google Sheets
Easy Image Management
See your high performing images at a glance
Image impression analytics
Manage integrations and data sources for your images
Image Creator Web App
Create dynamic images using any browser, no special software needed!
Hyper Personlize your images; add dynamic layers that update on the fly
Insert website screenshots, company logos, profile images, app screenshots, custom text and much more
Create personalized images at scale to increase your engagement and reply rate
Dashboard
Overview of your best performing images
Image Impression analytics
Discover new website prospects
Dynamic Image Toolkit
Hyper Personlize your images; add dynamic layers that update on the fly.